By the end of this stretch of games, all of the competitors in the AFC West would pass the halfway point of the season and enter the final push for the right to participate in the post-season. Impressive early results for Los Angeles Chargers and Kansas City Chiefs saw them vying for top billing in the division. In Denver and Oakland, meanwhile, it was clear that there were still plenty of issues to iron out if they were to achieve the consistency required for a serious challenge.
No AFC West team has succeeded in putting together a string of victories this season, despite at times all showing that they were capable of producing excellent football. This must be torture for the coaches and fans of these respective franchises, but it has made for great entertainment for the neutral. Highlights from this edition of 'This Week in the Wild (AFC) West' include trips to Cleveland and New York for the Chargers, Denver welcoming Kansas City to Mile High in the first Divisional game for the Chiefs this season, and signs of life for a troubled Raiders team.
Week 7:
Chargers @ Browns – Final Score 14-24
The Cleveland Browns rebounded from a shock loss to Kansas City by overcoming the Chargers in Week 7. Their success primarily the result of a stout defense which limited the impact of both the passing and rushing attack of the Chargers. Melvin Gordon and Austin Ekeler would both finish the day having gained less than 50 yards on the ground each, whereas Rodgers failed to score a passing touchdown for only the second time this season.
Los Angeles were coming off a good win against the Pittsburgh Steelers, and Joey Bosa and company again showcased how dangerous they can be as Mayfield was sacked five times throughout the game. However, the Chargers would also allow Rodgers to be brought down six times and the Browns simply reacted better to being behind the chains. Four members of the Browns receiver core had 20+ yard receptions in an almost surgical approach to beat the Chargers defensive efforts as Mayfield completed 80% of his passes.
This result would help Cleveland tighten their grip on the AFC North and, whilst the loss here did not change the picture in the AFC West greatly, Los Angeles next headed into their bye week to prepare for a second half of the season which contains a number of key match-ups, including Chiefs (twice), Eagles and Redskins.
Kansas City Chiefs on Bye Week
Raiders @ Eagles – Final Score 7-30
The Raiders travelled to Lincoln Financial Field to face one of the league's best defenses in Week 7. In a tough day for Oakland fans, their team was restricted to a total 69 offensive yards in a day of few positives for head coach Glyn. Myles Rafferty has had a difficult first year as a starter in Oakland, and relentless pressure from Fletcher Cox in particular would force him into a series of ill-advised throws that the Eagles secondary gladly received.
If there is one area of concern for Philadelphia, it is the number of fumbles that the team recorded here. Oakland forced the ball out of Eagles hands on three occasions, and better teams could make Philadelphia pay for poor control of the football. If there was a bright spot for Oakland, it came from their linebacker core. Telvin Smith and Justin Pounds may be the best pairing of middle linebackers in the AFC West, and they both found ways to get to Carson Wentz repeatedly.
At this stage it is difficult to see a way back for Oakland in the AFC West, but a winning record from their divisional games is still very possible. Their run between Week 8 and when they meet the Chiefs in Week 15 is very tough, so much may depend on their record at this point. The Eagles may be forced into a Wildcard position by the superlative form of Washington, but despite having a potentially tough route to this season's Superbowl, they should not be discounted from the conversation around teams that would win it all this year.
Ravens @ Broncos – Final Score 37-13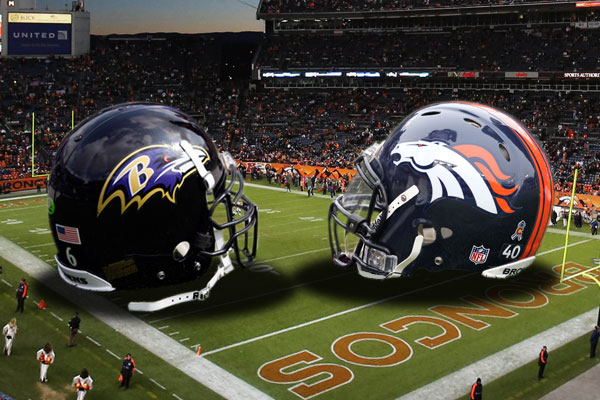 They may have started the season slowly, but it appears that the Baltimore Ravens are starting to hit their stride in a big way. Their latest victims were the Denver Broncos, who would give up an astonishing 372 yards in the air from only 9 completions in this contest. Despite a gargantuan effort from running back Nyheim Hines, the Ravens simply dominated too many phases of this game to allow the Broncos a way into the tie, as Matt Ryan could complete only 8 passes from 21 attempts, whilst giving up three inceptions.
In some ways, the struggles for this Denver team have been harder to account for than the similar woes felt by the Raiders. Man-for-man, this Denver roster is probably stronger overall and great strides have been undertaken in the most recent off-season to upgrade the offensive weapons available to the QB. Looking ahead, the most pressing concerns may be at cornerback and left tackle, but the further this team slips from play-off contention, the pressure for the team to finally see what they have in Drew Lock may rise.
Week 8:
Broncos @ Redskins – Final Score 7-26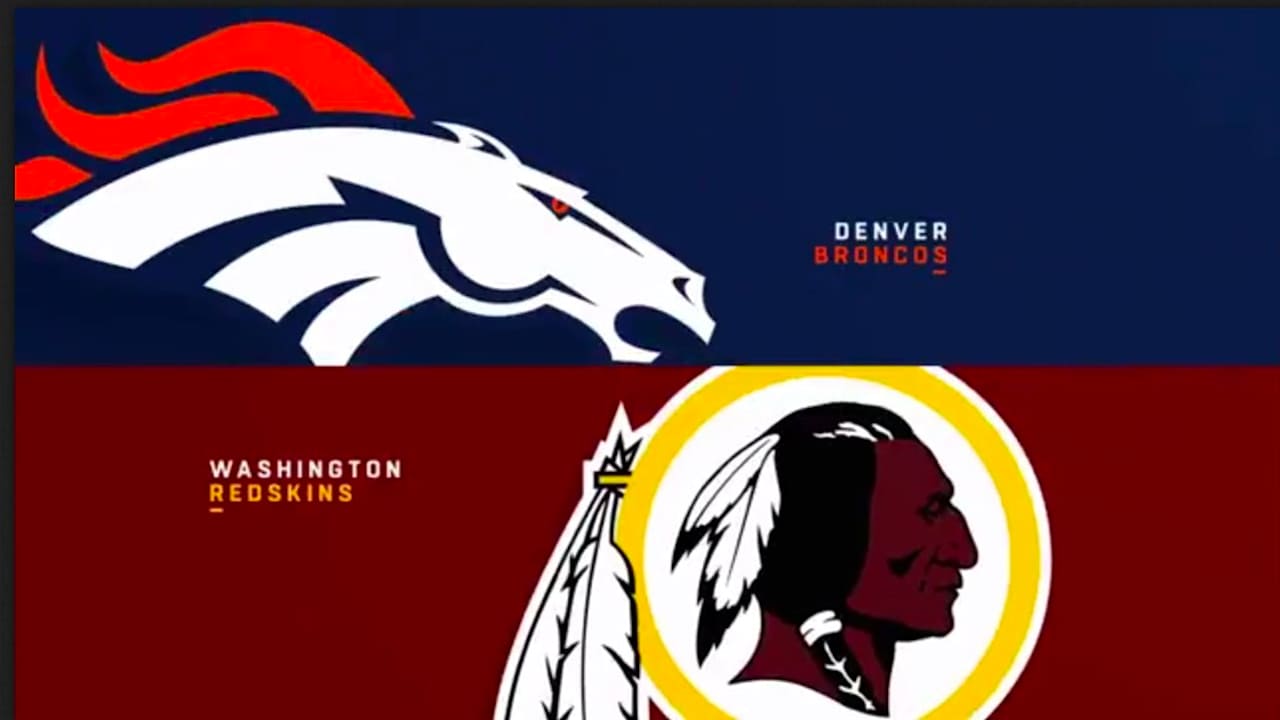 The fate of scheduling can be cruel. After a comprehensive loss to a resurgent Baltimore, a Denver side looking for a comeback travelled to Maryland to face one of the league's in-form sides. Former Broncos receiver Courtland Sutton was not in a charitable mood, and had an impressive outing to ensure that his new team emerged victorious.
Nyheim Hines was again the best performer in a Broncos team which struggled in most phases of the game. When Matt Ryan did connect with his receivers, the gains were often substantial. However, the Broncos could not dial up these plays often enough, and Ryan would end up handing possession back to the Redskins via interceptions on four occasions.
Star linebacker Bradley Chubb has yet to record a sack this season, and of all the AFC West teams, the Denver Broncos sack opposing QBs least often. Whilst this is only one measure of a defensive performance, it is perhaps telling that the Broncos rank 31st in points allowed per game this season. If they can tighten up this side of their game, then they may find that their offense also becomes more productive.
Chiefs @ Steelers – Final Score 21-28
Up until this point, Kansas City had been lucky with injuries this season, but losing two running backs during the course of their Week 8 contest in Pittsburgh was enough of a destabiliser to see the Steelers emerge victorious in a close game which featured an entertaining shootout between Lee McFadden and Dwayne Haskins. The Steelers defense were consistently aggressive, and were rewarded in sacks and with almost completely shutting down the rushing attack of Kansas City.
Both teams were coached by assistants in this fixture. Chiefs coach Rhys Jenkins was unable to make the trip to Pittsburgh and the Steelers are apparently in no rush to appoint a permanent successor to their previous coach, Moose. Both teams played in a different style as a result, and it would appear that the Steelers were more comfortable with that situation. For the Chiefs, this is an opportunity missed to keep pace with Los Angeles in the division.
Los Angleles Chargers on Bye Week
Raiders @ Cowboys – Final Score 14-21
Matthew Stafford was acquired by the Dallas Cowboys prior to this game to replace the injured Landon Hall, and if his performances continue in this vein then he may find himself under center in Arlington for an extended period. Oakland gave a good account of themselves against a team not without their own troubles this season, and may feel that this result could have gone the other way had they been able to wrestle more control of the clock away from Dallas throughout the game.
In previous outings it had felt as though Myles Rafferty had a much greater chemistry with Hunter Renfrow than some of his other teammates in the receiver corps, but in this game he ran an effective and balanced offense to deliver his best performance since the Raiders beat New England back in Week 3. The Raiders coaching staff and fans will be hoping that this improvement can be sustained over the coming weeks. An average 7.9 yards per carry for Lamar Miller was also a welcome return to form.
Week 9:
Chargers @ Giants – Final Score 28-20
Offenses dominated for both teams in this highly entertaining fixture in New York. Los Angeles had clearly made good use of their bye week after a close defeat to the Browns and produced a highly effective display at Metlife Stadium to overcome Daniel Jones' New York Giants. One area where the Chargers made a notable improvement was in running the ball. Surprisingly, this was the first time all season that Melvin Gordon had rushed for 100 yards in a game, but the star of the show was clearly Keenan Allen, who caught multiple TD passes in a game for the third time so far in the campaign.
For the Giants, who were treated to good displays of their own from Saquon Barkley and Sterling Shephard, this result means that they fall even further behind the Eagles and Redskins in the NFC East, and focus may soon switch to how to reload for a challenge next time around. Daniel Jones has to date thrown 50 interceptions over the last two seasons and an upgrade may be tempting, but with Golden Tate not getting any younger acquiring a true number one receiver may mean that New York can make another challenge with this talented roster before embarking on a more extensive rebuild.
Chiefs @ Broncos – Final Score 31-37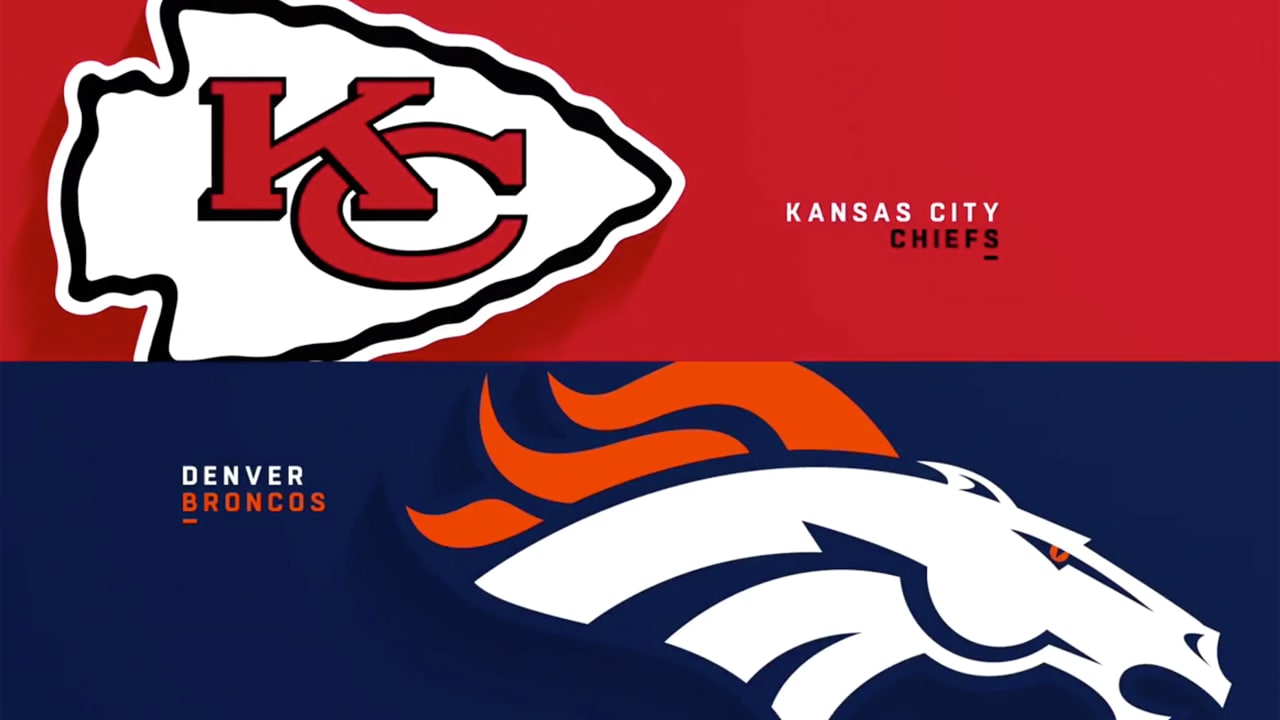 For the second week in a row, the Chiefs fell short on the road as Denver clinched a deserved win in overtime. For those Chiefs fans who had predicted that the Chiefs would start to claw back their deficit against the Chargers once their run of divisional games began, this result serves as a reminder to how closely-fought these contests often are as despite a run of poor defeats the Broncos were able to strike back in front of their home crowd.
Kansas City have not won on the road since Week 2 of the season, and have yet to travel to Los Angeles and Oakland. Both of the Broncos' victories this season have also come in front of their own fans at Mile High, and they made the best out of the conditions in this game. Matt Ryan had his best game of the season by a comfortable margin, but much of the damage was done on the ground by Nyheim Hines, who is currently in the Top 10 running backs in the NFL this season and scored two touchdowns against a Chiefs team defense that has been unable to recapture the performance levels shown earlier in the season.
One player who is still on-form for Kansas City is Tyreek Hill. Statistically the 5th best receiver in the NFL this season, a series of long pass completions would keep the Chiefs in this game all the way to overtime. Chiefs QB Lee McFadden has managed to cut down on the rate of interceptions he throws, but a pick-six in this game was possibly the difference between the two sides.
Raiders @ Ravens – Final Score 20-27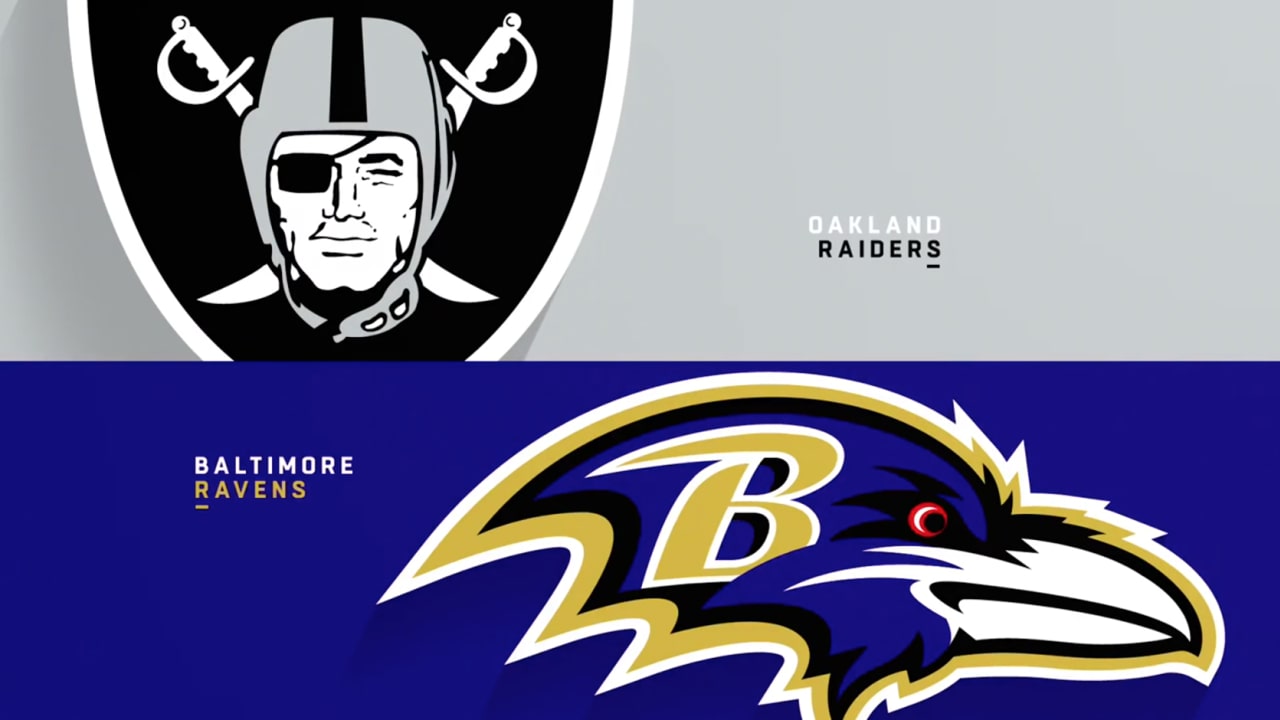 Although the result was not what they hoped for, there are continued signs in Oakland that this team is turning the corner. For the second season in a row, that improvement may have kicked in too late, especially if they are not able to start converting these games into wins, but there is still value in hope. From a Ravens perspective, overcoming the Raiders means they extend their winning run to four games. Even if the Browns are unlikely to be caught in the AFC North, there is a still a good possibility of a Wildcard berth for Baltimore if this trend continues.
Lamar Jackson was again impressive as the dual threat quarterback added to his 260 yards through the air with another 22 on the ground. Marquise Brown was the pick of the Baltimore receivers as he finished the day with 114 yards and a touchdown, and it is telling that a member of the Raiders secondary led the team in tackles for the game. Despite all this, the Raiders were able to keep this score close and with better control of the football in certain situations may have added to their win column against tough opposition.
Commish Note – We lost another long term member this week. Over 10+ years in the league and his experience will be greatly missed. Hopefully see you back for Madden 21 Paul