Hows it week 3 already! The season is already starting to fly by, and with scouting now available, some people may already be looking towards the draft, and SC's already plotting his multiple trips into the top-10!
However, another full slate of games to slaver over before the bye weeks start to kick in:
HOU vs. NE
AZ vs BUF
BAL vs JAX
Week 3 sees the return of owner Teddy Edwards from his ill-timed holiday, and our first real chance of seeing what this Jags team is able to do. The Ravens were bullied by the Brown's front seven last week, giving up 8 sacks in total, so expect to see the likes of Jack, Fowler Jnr and Smith running plenty of LB Blitzs. Ravens are 1-1 with two very different performances. Hard to tell yet which may be the norm for the season but Al will no doubt be looking to unleash a few #Perribombs against the Jags DBs and take advantage of Jalen Ramsey's inexperience.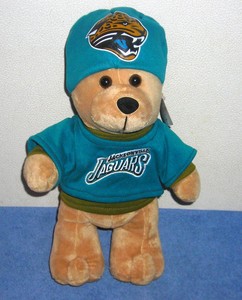 New Jaguar's Owner is ready and raring to go for his first game in OOH 17CLE vs MIA
DEN vs CIN
Denver introduced themselves to the league with a bang in week 2, running the Colts in a shoot-out at Mile High, and will be looking to take the offence prowess of messers. Thomas, Sanders, Anderson and Lynch into Cincinatti, themselves having set high powered offense total for the first two weeks. A shoot-out is a certainty, as Denver look for their first win in OOH 
CLE vs MIA
DET vs GB
MIN vs CAR
OAK vs TEN
WAS vs NYG
LA vs TB
SF vs SEA
NYJ vs KC
PIT vs PHI
SD vs IND
CHI vs DAL
ATL vs NO
A tasty NFC South rivalry tops of Week 3, with plenty of friendly banter set to override the usual animosity this game brings. The Saints have surprised a few with a 2-0 record, despite the owners protestations that the Saints are, in a word, "Shit" and they look to put an early division marker down. Expect another shoot-out, with neither side blessed with to much defensive talent. Heres to a real ding-dong in the dome
The Winners of this week's games will be:
NE
BUF
JAX
CLE
CIN
DET
CAR
TEN
NYG
LA
SF
KC
PHI
IND
DAL
NO
Last week we went 10-16 taking me to 19 – 32 for the season so far