So there we go…..worth the wait was it?
After murmurings early into the new year about which teams people would target in Madden 17, through debates how teams should be selected/assigned, and countless team list submissions, we've made it (finally) to the M17 draft reveal, a fortnight before we get our first taste of the game.
Here's how the runners and riders are shaping up, with some early thoughts on which dynastys may be about to form…..
AFC East
Patriots – James
Jets – Ben
Dolphins – Chris H
Bills – Jimmy
Lot of unknowns here. 4 pretty even rosters and 1 rookie coach could mean could be multiple winners of the division over the next few years. Jimmy for the division in season 1
AFC North
Bengals – Wayne
Browns – Craig
Ravens – Pack Al
Steelers – Aaron
Wayne gets his own team, Pack Al returns to take on what is a weak, challenging Ravens roster, Aaron has the most complete team in the division and Criag takes the 'long term development'  option of the Browns. Al takes the title season 1
AFC West
Broncos – Jonny Evans
Chiefs – Oli
Raiders – Glyn
Chargers – SC
The one no one wanted to be in ……SC takes on the basket case of the league but we all know what he did with the Titans last year. Glyn takes on another 'development' project after struggling badly with one in Miami last year. Oli gets one of the best defences in the league but no passing game and Jonny is a total unknown with a v.solid roster. Competitive but SC takes the division seasons 1-5
AFC South
Colts – Tom D
Texans – Shane
Jaguars – Teddy
Titans – Paul
Newcomer Teddy will be delighted to get the Jags and could prove a stern test to established players Tom and Paul. Shane has a great roster around him, but will need to play very well to have a chance at the post-season regularly. Tom takes title season 1
Season 1 predicitons
West – SC
East – Jimmy
North – Pack Al
South – Tom D
Wildcards – Oli and Wayne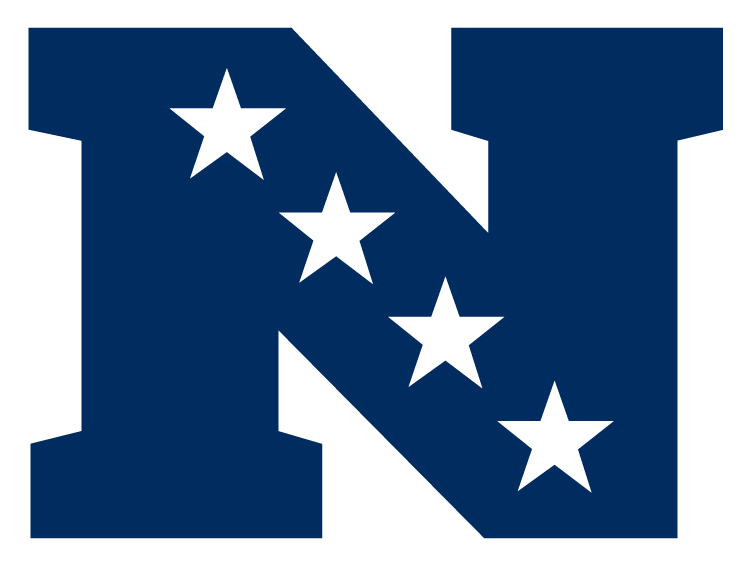 NFC East
Redskins – Stevie McQueen
Giants – VFJ
Cowboys -Tobli
Eagles – Breathingspace
Tasty division as always in the NFC East. Toblie returns to the scene of past misdemeanours but has an astounding offences I work with Breathingspace could be anything with that Eagles roster but will ultimately choke when it matters, VFJ and Stevie will have work cut out to get competitive early on. Toblie takes crown season 1
NFC North
Vikings – Alistair
Packers – Si
Bears -JR
Lions – Midgetmoose
Ooooooooo baby what a treat this promises to be. Some of the fiercest rivalries in football look set to remain as heavyweights Midgetmoose and JR square up twice a year. Si and Alistair have the better rosters, but will computer or human talent prevail? Si to take season 1 honours
NFC West
49ers – ChickenBoy82
Seahawks – Dav/Dar
Cardinals – Prime
Rams – Michael B
Possibly the strongest division in the NFC looks wide open. Prime gets the chance to show us what he can do with a non trade raped roster, Michael looks set to continue his strong start in the league with a solid LA Rams side and the Kray Twins will ensure there's a few beat downs happening out in the desert. CBs talent will have to really shine to get the best out of that 49ers roster. Predication is Michael takes the early honours
NFC South
Panthers – L4nchman
Saints – DJ
Falcons – TO
Buccaneers -Big Daly
TO gets his unglamorous Falcons back for a 2nd time, DJ takes on the saints to add in proven competition and L4nchman takes last years beaten Superbowlers. Good luck goes to Big Daly as he starts off with a young team in a very difficult division. DJ nicks the division title in season 1
NFC Prediction
East – Tobli
North – Si
West – Michael
South – DJ
Wildcards – TO and JR
Be prepared gentleman…… OOH Madden Season 8 is coming