Blog – Week 14
Packers (0-12-0) 14 v 31 Dolphins (9-3-0)                Dolphins Won
Chiefs (6-7-0) 27 v 7 Raiders (5-8-0)                         Chiefs Won
Giants (9-4-0) 30 v 23 49ers (10-3-0)                       Giants Won
Ravens (8-5-0) 28 v 3 Buccs (1-12-0)                        Ravens Won
Seahawks (10-3-0) 27 v 6 Cards (5-8-0)                    Seahawks Won
Bills (5-7-0) v Vikings (4-8-0)                                     Vikings Win
Browns (5-7-0) v Steelers (6-6-0)                               Browns Win
Chargers (10-2-0) v Jaguars (9-3-0)                          Chargers Win
Cowboys (5-7-0) v Falcons (6-5-1)                              Falcons Win
Eagles (5-7-0) v Saints (9-3-0)                                    Saints Win
Lions (9-3-0) v Bears (9-3-0)                                       Fuck knows
Panthers (4-8-0) v Bengals (8-4-0)                            Bengals Win
Patriots (6-6-0) v Jets (2-10-0)                                    Pats Win
Rams (3-8-1) v Broncos (5-7-0)                                   Broncos Win
Redskins (3-9-0) v Titans (9-3-0)                               Titans Win
Week 13 Recap
Buccs 21 v 47 Saints
A monster week here for Jeremy Langford as the Saints running back went for 227 yards on the ground and 3 touchdowns in a big win over the buccs. QB Crockett also had a good day as he completed 16 of 20 passes for 250 yards with three touchdowns. The buccs continue to struggle while the Saints march towards the playoffs
Chiefs 27 v 31 Cardinals
Close win here for the Cardinals over the Chiefs at home. Both qbs put up decent passing numbers in what looked like a real close game.
Falcons 21 v 41 Steelers
A high scoring game in Pittsburgh this week as the steelers overcame a talented falcons side, led by rookie Smallwood. Passing yards a plenty in this one but a lack of run game from the falcons seems to have cost them, ironically just like Superbowl 51 (sorry TO)
Patriots 10 v 13 Texans
Raiders 10 v 24 49ers
Redskins 29 v 38 Cowboys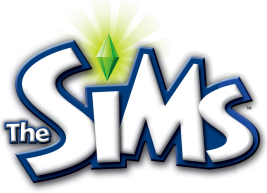 Another sim this one
Seahawks 24 v 27 Lions
Great win here for the Lions as they beat a good side in the seahawks.  Looks like the Lions D came up big in this one limiting the hawks to less than 200 yards total.
Titans 17 v 20 Eagles
Vikings 7 v 13 Jets
BEN WINS!!!!!!
Bears 23 v 13 Rams
Bengals 37 v 24 Browns
Bills 26 v 6 Packers
Chargers 30 – 3 Ravens
The No fly zone got shit on in this one as the chargers rolled through Baltimore. Matt Stafford put up over 200 yards in only 10 completions for 3 touchdowns. Joe Flacco looking not so elite in this one as he managed a measly 106 yards and 2 interceptions.
Dolphins 34 v 28 Broncos
Lucky win this one for the Dolphins. Down by 3 scores at the half they fought back to lead the game only to fall behind at the end of the 4th quarter as the broncos drove down the field and scored a TD with a minute left. Fortunately for the Dolphins they managed to score a TD to take it to overtime. The broncos won the toss and took the ball.  A great drive had the broncos marching down the field until they reached the 1 yard line on 3rd down. Broncos QB threw the ball looking for the game winning TD but up stepped Quay Goodwin for his second pick of the game however this one was returned for 99 yards and the walk off pick 6.
Giants 17 v 14 Panthers
Jaguars 28 v 3 Colts
Rookie Watch
Hunter Hogan – QB
Passing Stats
Year
Team
Cmp
Att
Pct
Yds
Avg
TD
Sack
Int
Rate
2018
Kansas City Chiefs
232
362
64
3366
9.3
22
39
31
78.4
Cornel Ragland – RB
Rushing Stats
Year
Team
Att
Yds
Avg
Lng
TD
2018
Miami Dolphins
202
1210
6.0
78
9
Cornelius Davis – WR
Receiving Stats
Year
Team
Rec
Yds
Avg
Lng
TD
2018
Atlanta Falcons
54
738
13.7
69
3
Deaudrick Swancutt III – CB
George Bogle – ROLB
Defense Stats
Year
Team
Tackles
Sacks
FF
INT
TD
2018
Atlanta Falcons
15
9
1
0
1
DeMarco Tolbert – MLB