So as we hit the halfway mark in the season I had a sit down chat with all the GMs from the AFC North, lets see how that went.
First up is Cincy GM: Wayne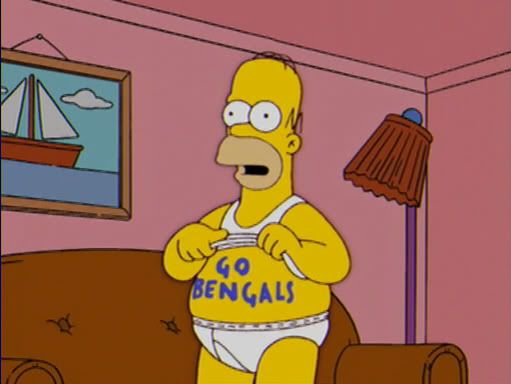 BD: As it is you stand at 4–3 in a very close division, do you think you have the squad to compete and push for the title?
W: Defensively and in the run game we're one of the best teams this year. Passing has been a big problem this season. Hopefully Daje can give the opposition something to think about with his speed and acceleration. Do we have the squad? Yes. But so do the Browns and Steelers
BD: With just the 2 passing TD's is there going to be a change in QB or is the Red rifle the man to lead the charge?
W: Andy hasn't been problem, our WR's haven't been able to get free of opposing Corners. He is, for the time being, our franchise Quarterback. However we have a policy of drafting the best player available.
BD: With just 7 Tds from 17 trips in the red zone what do you think is the underlying problem in getting over the hump?
W: That bad… wow. 
We've played some strong defences this year
Browns 
Broncos 
Buccs – don't let the record fool you
Chiefs 
Saints 
When you come against defences like those you're not going to have it all your own way. But we have to improve in passing.
BD: Are there any Bengal rookies to watch out for in the end of season awards?
W: Hell no
BD: One last question, Do you have any words for your divisional rivals for the last 8 games of the season?
W: Actions speak louder than words
Next up in the hot seat is The Browns GM Craig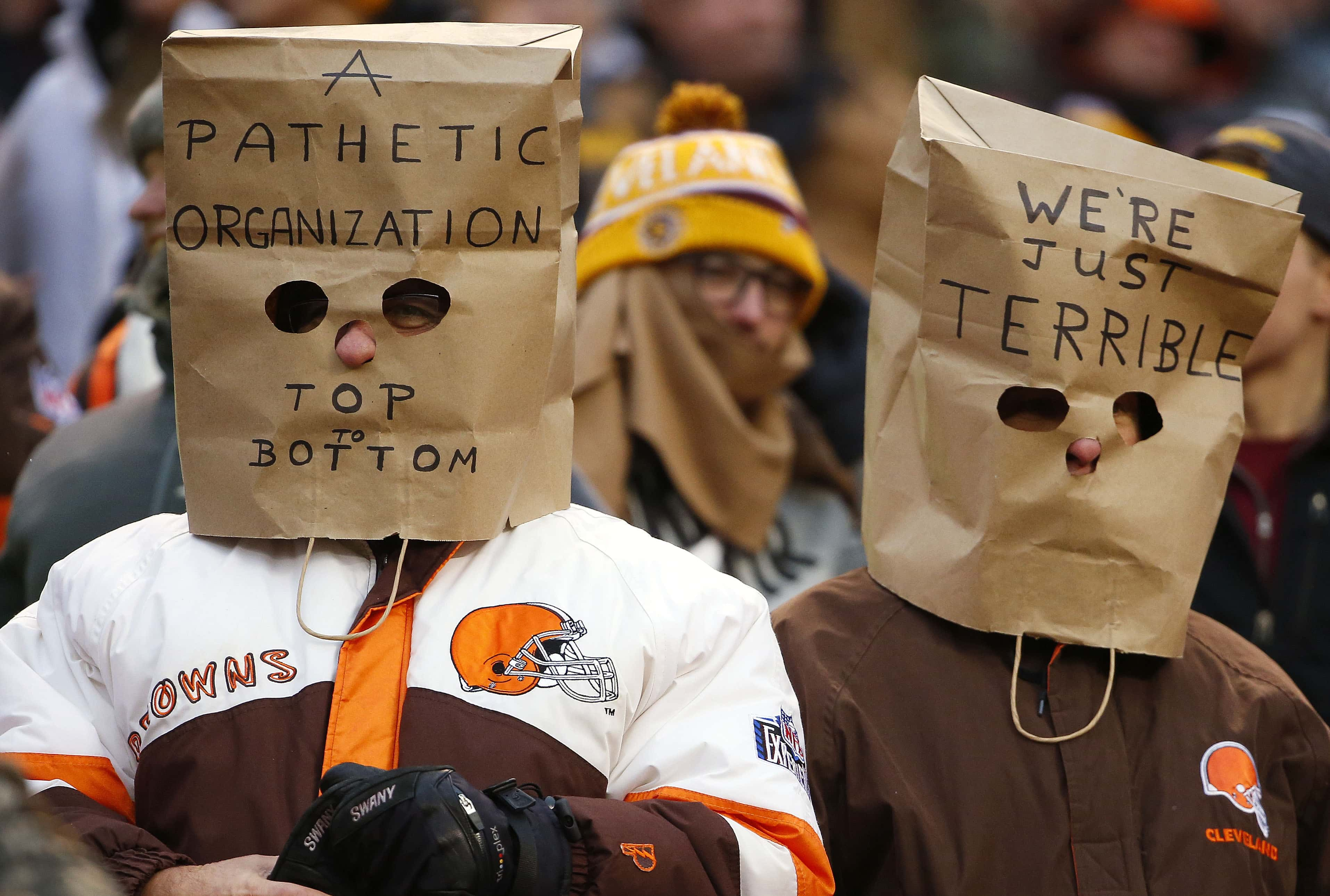 Bd: you currently sit at 4-4 only 1 win behind the leading Ravens, do you think you have what it takes to win the division down the line?
C: Who knows. It's still all to play for in this division can't believe I'm bottom on 4/4, just got a new QB with Evan potter so if the team gels well with him then anythings possible. I usually show well against Wayne and Aaron and I'm due one against Al so I think I can do it
BD: The Browns already had an effective offense with more Passing Yards, Rushing Yards and points per game than the rest of the division do you think you should have maybe targeted a defensive playmaker instead of the talented Potter?
C: Good question, but simply Tyrod was too inconsistent and not getting the job done in Cleveland. The price on Potter was also just too good to pass up. If we can fix the defensive problems in the next few weeks and get back to playing top 10 D like last year then we can really make a playoff push
BD: Adrian Peterson was a big money acquisition in FA this off season, he has had the 2nd most carries from any running back so far this season, has his experience been vital to this offence on and off the field?
C: We met with AP in the off season before we offered him the contract and was easy to see from that moment why he's been so successful in his career. We knew then he would bring something vital to the organisation. His presence in the locker room and general attitude has been fantastic and is helping some of the young HBs develop . So far he's done what he's needed to do on the field and I'm sure his production will only improve as he develops more of a chemistry with the O line
BD: With a terrific looking young squad are there any rookies on the Browns roster that we should be paying attention to?
C: We've had limited opportunities to build in the draft over the last few seasons, but we're very happy with how our rookies are progressing. Eric Tant has been a rock and solidified part of our O line which I felt was weak last year, and martin Wilkins the safety from Massachusets is turning some heads, he has 4 sacks, 2 forced fumbles and an interception on the year. We are looking forward to the future with these two
BD: Just one final question do you have any words for your opponents for the final 8 weeks of the season?
C:Take it easy! I need to try and make it to 9-7… again 
The next man up is Lord of the no Fly zone and GM of the Ravens it's Al
BD: Coming into the season you boasted about the No fly zone and as it stands you've allowed the 3rd most passing yards in the division and 18th most in the whole league. Is this acceptable and will there be improvements?
AL: There were a lot of changes on defence coming into this year. Both Chris Harris Jr and Patrick Peterson came in late in trades from teams who use different schemes on defence. The first few games of the season they were still getting used to the scheme and we were making a lot of mistakes on offence so our defence was on the field a lot. We are on a five game win streak and make no doubt about it the NFZ has had a lot to do with this.
BD: Joe Flacco heads into the halfway mark with 1600 yards 7 touch downs and 9 interceptions, is the elite veteran under or over performing in your opinion?
AL: Joe has been fantastic for this football team over his career. We drafted a young core of receivers in my first season here and he's done a great job helping to develop those guys. I believe our offence this season is the most balanced it's been in my time here.There have been some protection issues this year and Joe has taken a lot of hits. We need to sort this to help Joe cut down on the mistakes.
BD: Has the focus on people trying to shut down the Perribomb and an effect on his play
AL: I don't think so Joe has got more weapons than ever before. If you want to focus on Perriman like a lot of people have done this year, you are going to make it easier for CM2K to run you over, Jace Amaro and Maxx Williams to beat you underneath and our speedy receiver core to get open on the outside. Joe not getting time to throw is the main issue.
BD: are there only rookies on the roster that we should be looking out for in the end of year awards?
AL: Unfortunately we traded most of our picks to create the NFZ. I've been really impressed with OLB Donald Crockett, our fourth round pick this year. He's been out for six games this year sadly but has made a big impact when he's played. We felt confident trading sack leader Matt Judon to the Titans as we felt with playing time Crockett can be the better player.
BD: With a net turnover of -3 can the Ravens hold their nerve and win the division and any words for you divisional rivals?
AL:Let's be honest we are the only team in this division who know what it takes to win when it counts. We've just had two divisional games versus the Bengals and Browns. In the first one they couldn't get a TD except for a special teams play. In fact their offence didn't score a TD in the game before that too. They couldn't score in a brothel and they choke even more under Coach Wayne than they did under Marvin Lewis. As for the Browns, they are a loser organisation and Coach Reek I mean Craig doesn't have the sausage to turn it around. They had a chance against us being 4 up with a few minutes left and blew it. 9-7 they'll be lucky to go 7-9… As for the Steelers they did do the double over us but do you really trust a team who've finished in the basement of the division to get it done.
Last but by no means least into the chair is Aaron the GM of the Steelers 
BD: The AFC North is in a tough spot at the moment with 3 teams sat on 4 wins and the solitary Ravens on 5, with it all to play for down the second half of the season do you think the Steelers are in a position to separate themselves from the crowd?
A: Nope, Big Ben going down has killed the team, the Steelers are currently a factory of sadness
BD: With Smallwood now having to step up will we see a more ground and pound game from the Steelers hoping to blood in the rookie, or is it a case of tanking now all hope is gone?
A: Always chasing the win which thrusts Smallwood into the pressure pot of needing to make big throws!
BD: With 13 interceptions and 5 fumble recoveries across 7 games creating turnovers isn't a problem for the D, but they have still allowed most points in the division with 161 but also a division leading 27.9 points per game scored. Is it a case of you score 30 and I'll score more or are there other areas that need addressing?
A: The Steelers have struggled to stop opposition teams at third and long. They are looking to improve this and it will turn into wins!
BD: One final question, do you have any words for your opponents over the next few weeks to try and unsettle them and strike fear into their hearts?
A: Big Ben will rise from the ashes and create havoc in this division!  Be afraid, very afraid Cincinnati fluffy cats, Cleveland jobbies and the Baltimore airways!
So there you have it straight from their own mouths and into your eyes.